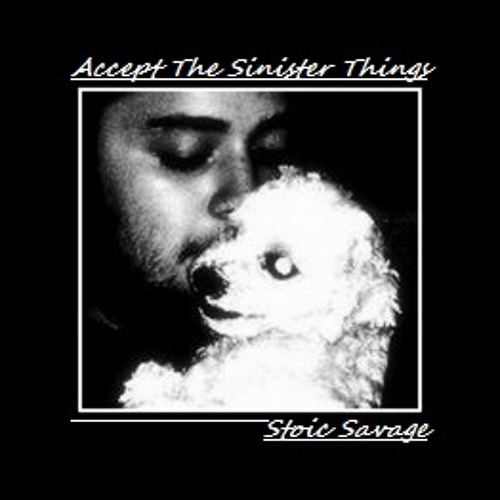 My latest entry into the Charms In A Cage series, Accept The Sinister Things, a six song EP that you can find right here:
https://soundcloud.com/stoicsavage/sets ... ter-things
This is the seventh EP I've put up on SoundCloud in what I consider to be a music journal I've been writing in since the winter of 2012. You can also listen to the fifth and sixth installments on the Stoic Savage SoundCloud...
There Are No Limits To My Destruction:
https://soundcloud.com/stoicsavage/sets ... estruction
Tears of A Liminal Moment:
https://soundcloud.com/stoicsavage/sets/tears
Nearly all of the material is on the spot, stream of consciousness, make it up as you go songwriting. Some of them were just played and sung for the first or second time while I read off of old lyric sheets I had stowed away. And a handful are older songs of mine that have been worked on or performed in a different style. Theres also a cover of The First Day of My Life by Bright Eyes on the Tears EP, that one took a little practice because I didn't want to do Conor a disservice and fuck up his beautiful song.
Hope you give my music a listen and I would love feedback, positive and critical! Enjoy!